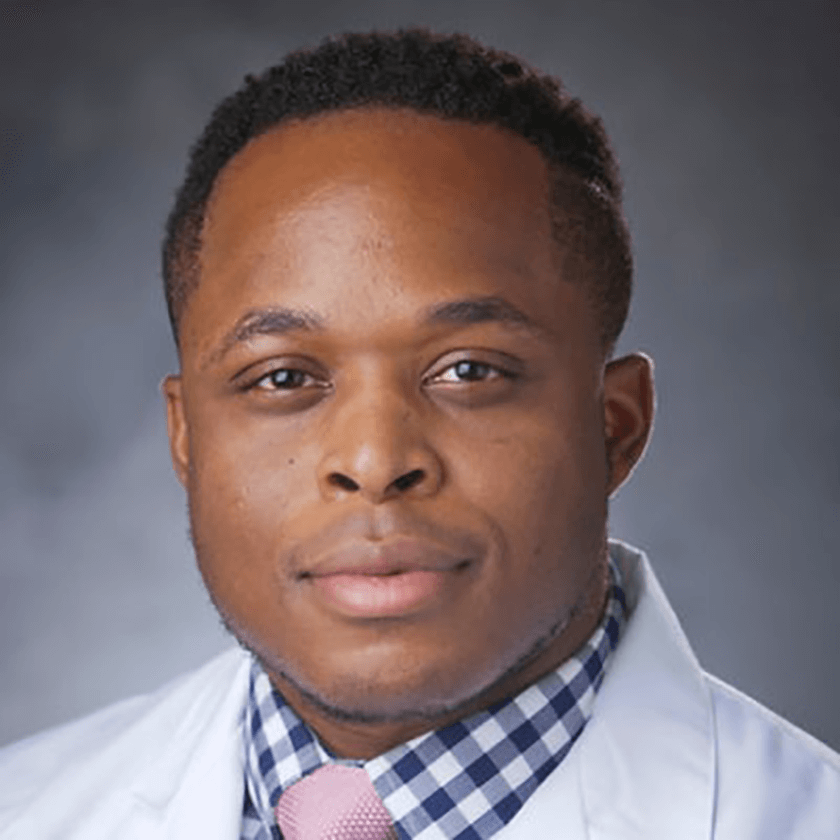 Andre P. Marshall, M.D., MPH, F.A.C.S. is a double board-certified plastic surgeon and a diplomate of the American Board of Plastic Surgery and the American Board of Surgery. He specializes in performing aesthetic surgery of the breasts, body, and face in Beverly Hills, CA. Dr. Marshall has a keen eye for detail that helps him create gorgeous results through Brazilian butt lifts, breast procedures, tummy tucks, and more. He works with patients on an individual level to learn about their goals and provide a customized surgical plan to help them achieve the look they want. Through his warm nature and Southern hospitality, he is able to foster trusting relationships with his patients and offer an outstanding surgical experience. He is dedicated to providing patient-centered care and maintaining the highest standards of safety and excellence.
Dr. Marshall completed his training in general surgery at Vanderbilt University Medical Center and also earned a master's degree in public health during a research fellowship sponsored by the National Institutes of Health (NIH). Following that, he went on to Duke University Medical Center to complete his residency training in plastic and reconstructive surgery. At both institutions, he earned the honor of chief resident and also received the Duke Resident Teaching Award in Plastic Surgery. Additionally, he furthered his surgical skills and techniques through a fellowship in aesthetic surgery at the Aesthetic Plastic Surgical Institute in Laguna Beach, CA.
Outside of work, Dr. Marshall's interests include reading, working out, traveling, going to live music shows, visiting friends across the country, writing restaurant reviews, and water sports.
Reviews
"I'm 45 y/o with two kids who consistently works out throughout the years but the stubborn belly fat and loose skin just won't go away. I'm 3 months post op, and very thrilled and happy with the results. Kinda' wondered why I didn't do this sooner. Hats off to Dr.Marshall for doing an amazing job. He listened to what or how I wanna look like and he made that sure it was done safely(pre and post op as well). Please follow his pre and post op instructions. The man knows what he's doing and what he's talking about. Thank you again Dr. Marshall. I would definitely refer him to my family and friends."
G.D.
Google
"I recently had surgery with Dr. Marshall and I'm blown away by the results! I had Lipo360 and a mini tummy tuck-the results keeps getting better with time. His staff was great through the entire process! I was able to obtain the exact results I wanted abs couldn't be happier!I would % recommend Dr. Marshall, gets better every week!!!!"
M.M.
Yelp
"I cannot say enough good things about Dr. Marshall, he literally changed my life!!! I did a lot of research before deciding to have him perform my tummy tuck, and am SO glad I went with him as my doctor! I needed someone who made me feel comfortable (his bedside manner is the best) and confident that the procedure would be worth it, and he did exactly that - my results are waaaaaay better than I could have expected! I have my confidence back after not recognizing myself in the mirror post-pregnancy, and finally feel like myself again! THANK YOU!!!"
K.R.
Google
"My results are amazing, I love my new body - From my initial encounter with Dr. Marshall's assistant, Melissa, the service was amazing. I got all my questions answered with no delay. I met with Dr. Marshall (Dr. Dre) and I felt he was definitely the right surgeon to have my procedure with. On 11/11/21 I had my 360 liposuction and BBL. Everyone at the surgery center was great and made me feel I was in the best hands. My results are amazing. I love my new body by Dr. Dre! I'm healing well and can't recommend Dr. Dre enough."
E.
RealSelf
"I cannot say enough about how great Dr. Marshall is. At 58 I decided I wanted the body that I had when I was younger. From beginning to end the bed side manner and the interest in what I wanted was top notch. I am currently 3 months post surgery and looking forward to my sons wedding in December as I will look just how I wanted to for this big occasion. I will recommend Dr. Marshall to anyone who is looking for a great experience with having plastic surgery. Thank you for making my dreams come true."
J.C.
Google
Related Posts