Can a Breast Augmentation Make My Breasts Look More Full?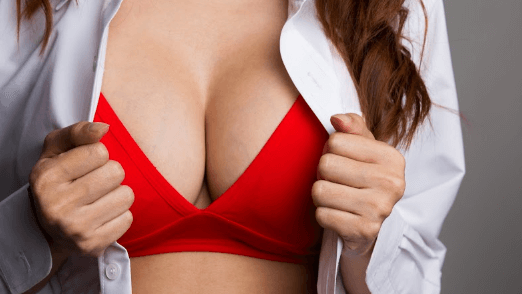 At Andre. P. Marshall Plastic Surgery, located in the heart of Beverly Hills, CA, we often encounter patients unhappy with their breasts' natural size. One of the questions frequently posed to experienced plastic surgeon Dr. Andre Marshall, is, "Can a breast augmentation make my breasts look more full?" The simple answer to this question is a resounding yes. However, it's essential to understand what breast augmentation entails and how it increases breast volume.
What is breast augmentation?
Breast augmentation is a cosmetic surgical procedure that involves the placement of breast implants to increase the size and improve the shape of the breasts. The process can help individuals who are dissatisfied with their small breasts and desire a more enhanced, fuller appearance. Here's a quick overview of the procedure:
Consultation and planning: Dr. Marshall will discuss your aesthetic goals, examine your body shape, and suggest the best type of implants that will give you the desired breast volume.
The surgery: It's typically performed using general anesthesia. The implants are inserted either under the breast tissue or beneath the chest muscle.
Recovery: Post-surgery, there will be a period of breast augmentation recovery where you'll be given specific instructions for optimal healing.
How do breast implants enhance breast volume?
Breast implants are pivotal in providing a fuller look to the breasts. Available in different sizes, shapes, and materials, they add volume to the breasts that may be lacking due to factors such as genetics, aging, or pregnancy. Dr. Marshall's expertise in selecting the correct type of implant and placement technique ensures a natural and proportionate enhancement of breast volume.
What to expect during breast augmentation recovery
The breast augmentation recovery period usually lasts several weeks. However, the exact timeline can vary based on individual health and the specific procedure performed. Here's what you can expect:
Some swelling, bruising, and discomfort in the first few days
A need to wear a special bra to support the breasts and facilitate healing
A gradual return to daily activities within a few weeks while avoiding strenuous activities until cleared by Dr. Marshall
Can breast augmentation truly make a difference?
Yes, a breast augmentation can make a significant difference in enhancing your breast volume, boosting your self-confidence, and improving your overall body image. However, the procedure's success significantly depends on the skills and expertise of the plastic surgeon. Therefore, it's crucial to choose a surgeon like Dr. Marshall, renowned for his impeccable surgical skills and compassionate and personalized approach to patient care.
Explore the possibilities of breast augmentation in Beverly Hills, CA
If you're contemplating if breast augmentation can make your breasts look full, it's time to stop wondering and start exploring. At Andre P. Marshall Plastic Surgery in Beverly Hills, CA, we are committed to helping you achieve your aesthetic goals with our high-quality, patient-centered care. Schedule a consultation with double board-certified plastic surgeon Dr. Andre Marshall today to discuss your breast augmentation options and embark on your journey to a more confident you.