Can I Lay Flat After Tummy Tuck Surgery?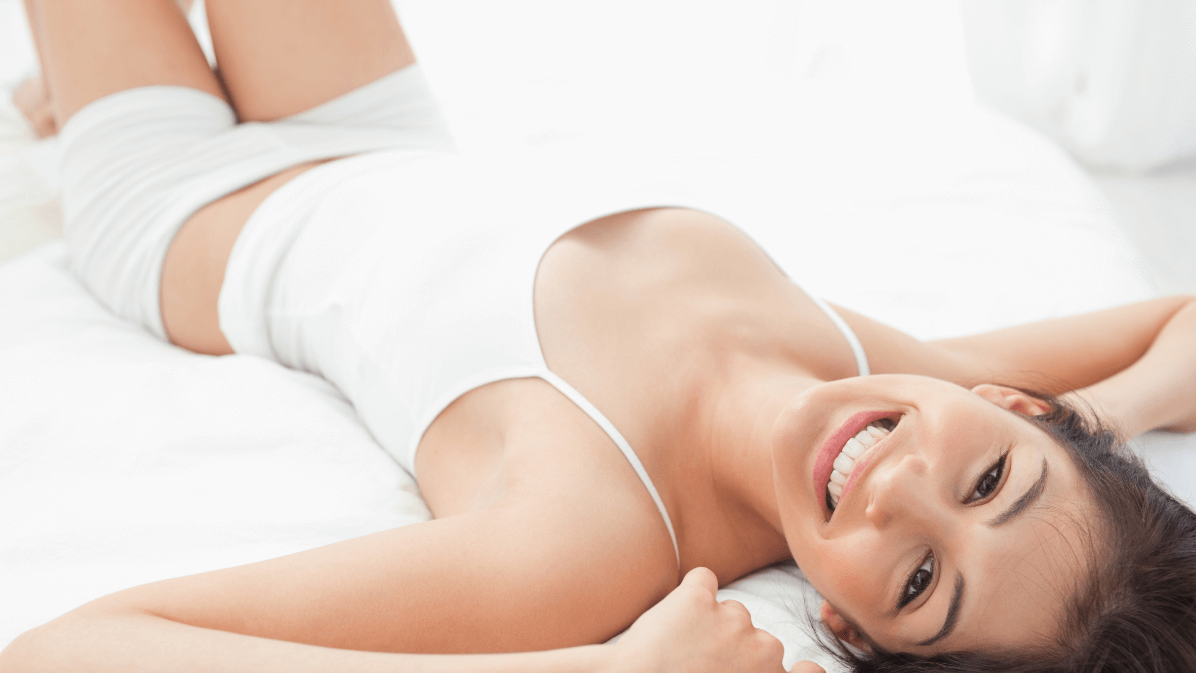 In addition to keeping you safe and comfortable, recovery guidelines after cosmetic surgery help to ensure a beautiful and natural-looking result. When it comes to tummy tuck surgery specifically, it is critical that patients know what to do – and what not to do – as their body heals. One of the most common questions patients have regarding tummy tuck surgery is how they should sleep. Review the information below from double board-certified plastic surgeon Dr. Andre Marshall and the expert team at Andre Marshall Plastic Surgery in Beverly Hills, CA to learn more about the most appropriate sleeping position during tummy tuck recovery, why it matters, and when you can return to your normal sleeping habits.
How is a tummy tuck performed?
To better understand why you may need to change your sleeping position after a tummy tuck, it helps to have a basic understanding of how the procedure works. During a tummy tuck – which is often used to reverse the unwanted cosmetic side effects of pregnancy, aging, or weight loss – Dr. Marshall creates a horizontal incision on the lower abdomen. Depending on how much excess skin needs to be removed, the incision may be just a few inches long – or it may run from hip to hip. If needed, Dr. Marshall can also repair a diastasis recti (separated abdominal muscles), remove stubborn fat via liposuction, and reposition the belly button during a tummy tuck. At the conclusion of the case, the tummy tuck incision will be closed with sutures.
How should I sleep after a tummy tuck?
For the first few days after tummy tuck surgery, patients can expect to have limited mobility. However, it is still important to take at least a few brief walks – such as to and from the restroom – to encourage blood flow and prevent blood clots, deep vein thrombosis, or other complications. When walking, patients will need to modify their posture and bend forward at the waist to avoid stretching and possibly reopening their incision. This is also true for resting and sleeping. During these activities, patients should lie on their back and elevate both their upper body and lower body slightly to create a "V" shape. Lying flat too soon after tummy tuck surgery can put pressure or tension on the incision, delay the healing process, and compromise the final appearance of the patient's scar.
When can I sleep normally after a tummy tuck?
During your postoperative follow-up appointments, Dr. Marshall will evaluate your healing progress, assess your comfort level, and determine if it may be safe and appropriate to resume sleeping on your stomach and/or lying flat on your back after tummy tuck surgery. On average, patients can expect to be able to return to their preferred sleeping position about 2 – 4 weeks after surgery.
What else should I not do after a tummy tuck?
Some of the most important dos and don'ts for tummy tuck recovery include:
DO get plenty of rest
DO stay hydrated
DO eat a healthy diet
DO take medications as directed
DO stay mobile
DO wear compression garments as directed
DO attend your follow-up appointments
DON'T sleep on your stomach
DON'T lie flat on your back
DON'T put tension or pressure on your incision
DON'T engage in exercise or strenuous physical activity
DON'T submerge your incision before it has closed
DON'T expose your incision to direct/excess sunlight
DON'T smoke
DON'T rush your recovery
By following your postoperative guidelines closely, you can give yourself the best chance for a speedy healing process, comfortable recovery, beautiful outcomes, and long-lasting results.
Sculpt the body of your dreams with a tummy tuck in Beverly Hills, CA
Ready to say goodbye to loose abdominal skin and hello to a sleeker, firmer, sexier figure? Take the first step toward a whole new you by calling Andre Marshall Plastic Surgery in Beverly Hills, CA today to schedule your one-on-one consultation with distinguished double board-certified plastic surgeon Dr. Andre Marshall.