How Long Will Soreness Last After Brazilian Butt Lift Surgery?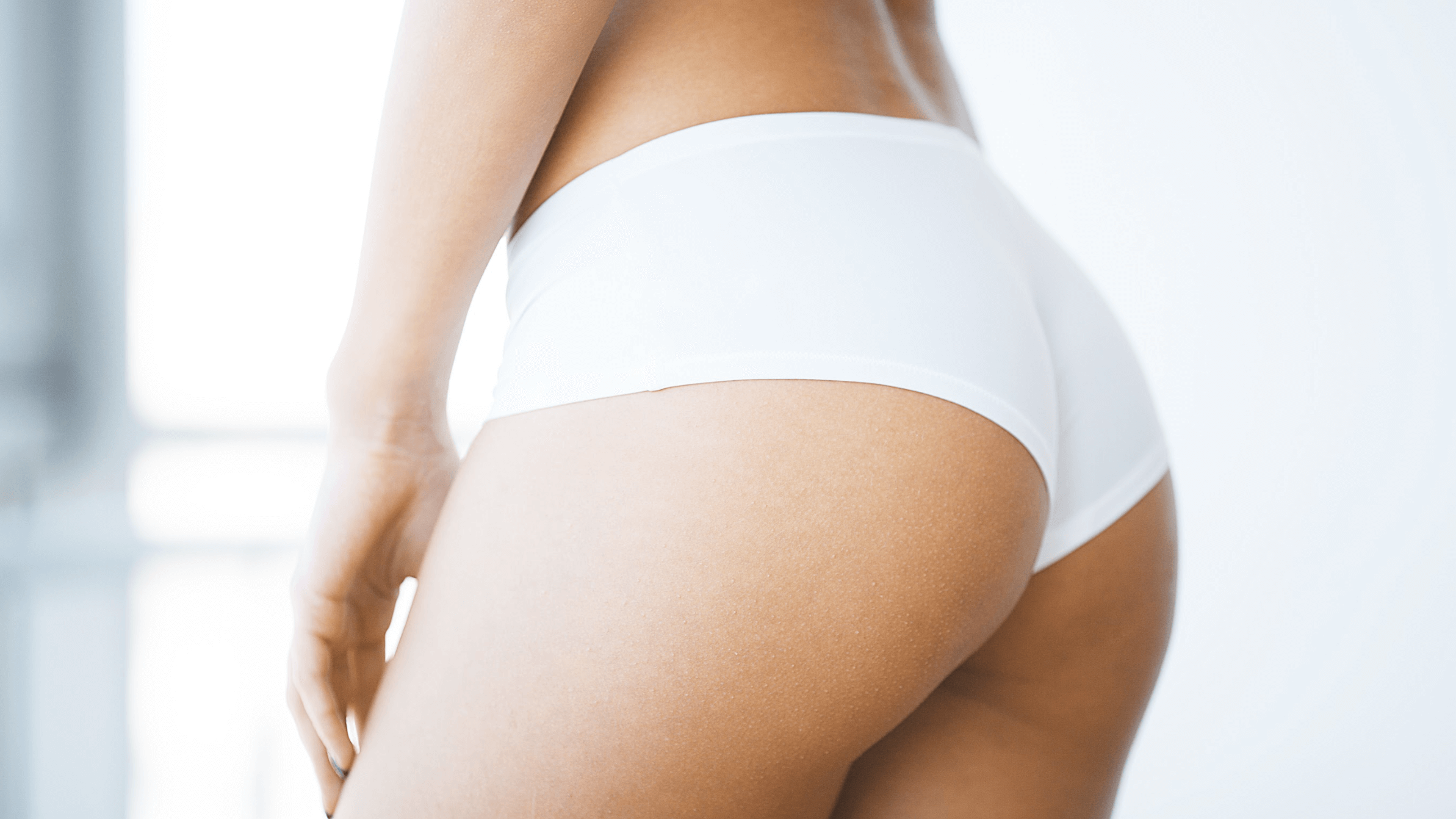 The Brazilian butt lift (BBL) is a cutting-edge procedure that provides women with a fuller and rounder backside through a simple fat transfer. Surgery can be done in just a few hours with minimal downtime, but patients should still expect side effects, like bruising and soreness, for a few weeks. However, each person recovers at their own pace, and several factors may influence your recovery.
Double board-certified plastic surgeon Dr. Andre Marshall is an expert in BBL surgery and recovery. If you want to learn about this cosmetic surgery, call Andre Marshall Plastic Surgery in Beverly Hills, CA. Our goal is to provide comprehensive resources and information, so your results are as successful as possible.
How does a Brazilian butt lift work?
A BBL involves taking fat from one area of the body (such as the abdomen or back) and then carefully administering the purified fat into the buttocks. Andre Marshall Plastic Surgery uses special liposuction techniques to extract unwanted fat safely.
The excess fat is injected in layers and carefully massaged to create a well-rounded and feminine behind. Dr. Marshall takes time to ensure that your bottom looks natural and proportional to the rest of your body. Once we achieve the desired look, patients are monitored and sent home to recover.
What is recovery from a BBL like?
A fat transfer to the buttocks involves two recovery areas: the donor site and the recipient site. You may have some bruising and soreness in both areas, but our trained team can provide detailed guidelines about what to expect. Patients are encouraged to take time off from work and set aside a quiet place in their home dedicated to sleep and rest.
How long will soreness last?
Patients should not place weight directly on the buttocks for six weeks after cosmetic surgery. Swelling and inflammation should continue to subside over time but may not completely disappear until the three-month mark. Keep in mind that patients who do not follow their instructions as given by our clinic may experience longer-than-average healing times. Our instructions in Beverly Hills, CA may include:
No sitting directly on the buttocks

No strenuous activity or exercise

Limited bending over, squatting, or other activities that put pressure on the buttocks

Avoiding smoking or other activities that may interfere with healing
How can I make recovery more comfortable?
Patients should take it easy after BBL surgery as much as possible. You can speed your recovery timeline by wearing comfortable and supportive clothing that is loose around the buttocks area. You can use a special supportive pillow to avoid sitting directly on your bottom and help reduce side effects, like swelling.
What about Brazilian butt lift results?
Patients are often pleasantly surprised by the immediate results of their cosmetic surgery, but it's important to note that long-lasting effects can take several months. The good news is that a fat transfer to the buttocks has given countless women the hourglass shape they've always wanted. It's also ideal for anyone who wants to enhance their shape without silicone implants or other devices.
Get a fat transfer to the buttocks
A Brazilian butt lift can enhance your figure and improve your overall appearance in Beverly Hills, CA. If you want to learn more about BBL surgery, contact Andre Marshall Plastic Surgery. Double board-certified plastic surgeon Dr. Andre Marshall is proud to offer a variety of resources so you can make the best decision for your body and lifestyle.