Three Post-pregnancy concerns Improved With Mommy Makeover Surgery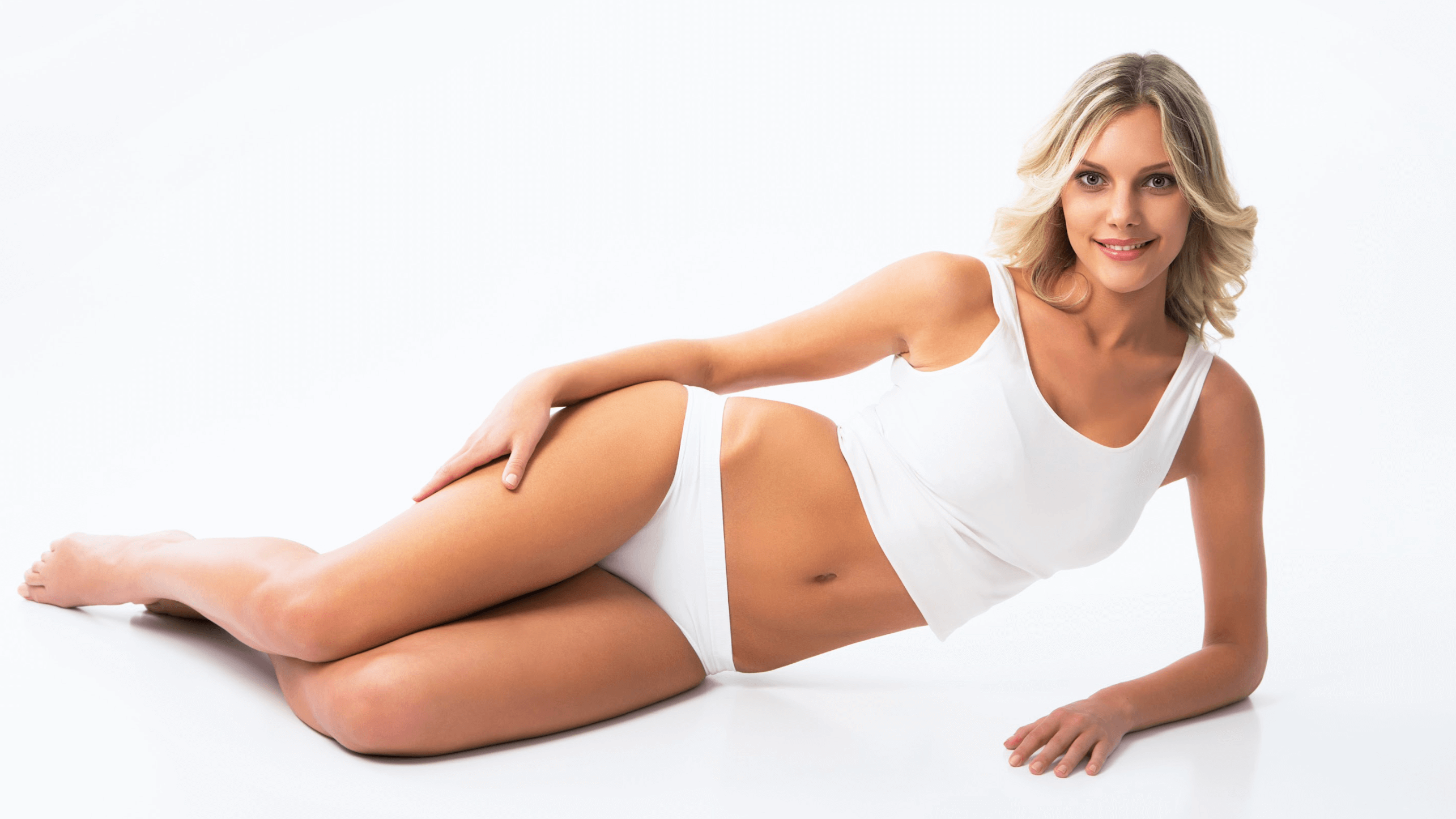 Although pregnancy and childbirth are beautiful, natural processes, the aftermath on women's bodies may not feel so appealing. Sagging skin, stretch marks, and stubborn fat pockets can drastically change a woman's figure by diminishing her once youthful silhouette. At Andre Marshall Plastic Surgery, our team of specialists works with women who've completed their families and wish to tighten and contour their bodies with a customized mommy makeover. Double board-certified plastic surgeon Dr. Andre Marshall works with women throughout Beverly Hills, CA.
What is a mommy makeover?
A mommy makeover is a highly customized cosmetic procedure that involves a series of surgical cosmetic techniques to tighten and contour a woman's figure after pregnancy and childbirth. At Andre Marshall Plastic Surgery, our most popular mommy makeover techniques typically include liposuction, breast lift surgery, breast implants, and tummy tuck surgery.
Three post-pregnancy concerns improved with mommy makeover surgery
A customized mommy makeover is an excellent cosmetic approach to resolve the following post-pregnancy bodily changes:
Loose abdominal skin

Sagging breasts

Stubborn fat deposits on the flanks and lower back
With the combination of liposuction and skin tightening surgical techniques, women can attain smaller waists and natural, sexy curves they possessed before pregnancy.
Am I an ideal candidate for a mommy makeover?
Women residing in or near Beverly Hills, CA are ideal candidates for a mommy makeover at Andre Marshall Plastic Surgery if they:
Have finished their pregnancies

Are in good general health

Have realistic cosmetic expectations
Dr. Marshall will review your personal and medical histories to ascertain if you can safely undergo any mommy makeover procedures.
What is the mommy makeover treatment process like?
Each mommy makeover procedure is unique depending on what cosmetic techniques are selected for your customized treatment plan. Some procedures are outpatient, so patients may return home the same day. Extensive surgical procedures, such as tummy tucks or breast surgery, performed using general anesthesia may require one overnight hospital stay. Mommy makeovers may take anywhere from 3 – 7 hours to complete. Consult with Dr. Marshall to discuss the nature of your surgical treatment, what to expect, and how to effectively plan for your recovery.
Is there a recovery period?
Patients should expect it to be challenging to walk for the first week or so. After a couple of weeks, many patients can resume normal, non-strenuous daily activities. Dr. Marshall sends each patient home with a personalized recovery protocol to optimize healing and properly care for incisions or sutures. A full recovery could take up to six months to complete.
How can I optimize my mommy makeover results?
Mommy makeover results have the potential to last for many years. Women can capitalize on their cosmetic outcomes by:
Adhering to all mommy makeover recovery instructions

Maintaining a healthy lifestyle

Maintaining a healthy weight

Avoiding getting pregnant after the mommy makeover
What if I get pregnant again after my mommy makeover?
If a woman gets pregnant after participating in a mommy makeover, she risks compromising her surgical results. However, Dr. Marshall welcomes patients back for touch-ups.
Learn more about the benefits of a mommy makeover in Beverly Hills, CA
If you reside in or near Beverly Hills, CA, are past your childbearing years, and wish to tighten and slim your figure with a mommy makeover, contact our team at Andre Marshall Plastic Surgery and schedule a consultation today. Dr. Andre Marshal will listen to your personal goals and develop a customized mommy makeover that's right for you.