Will a Brazilian Butt Lift Get Rid of my Hip Dips?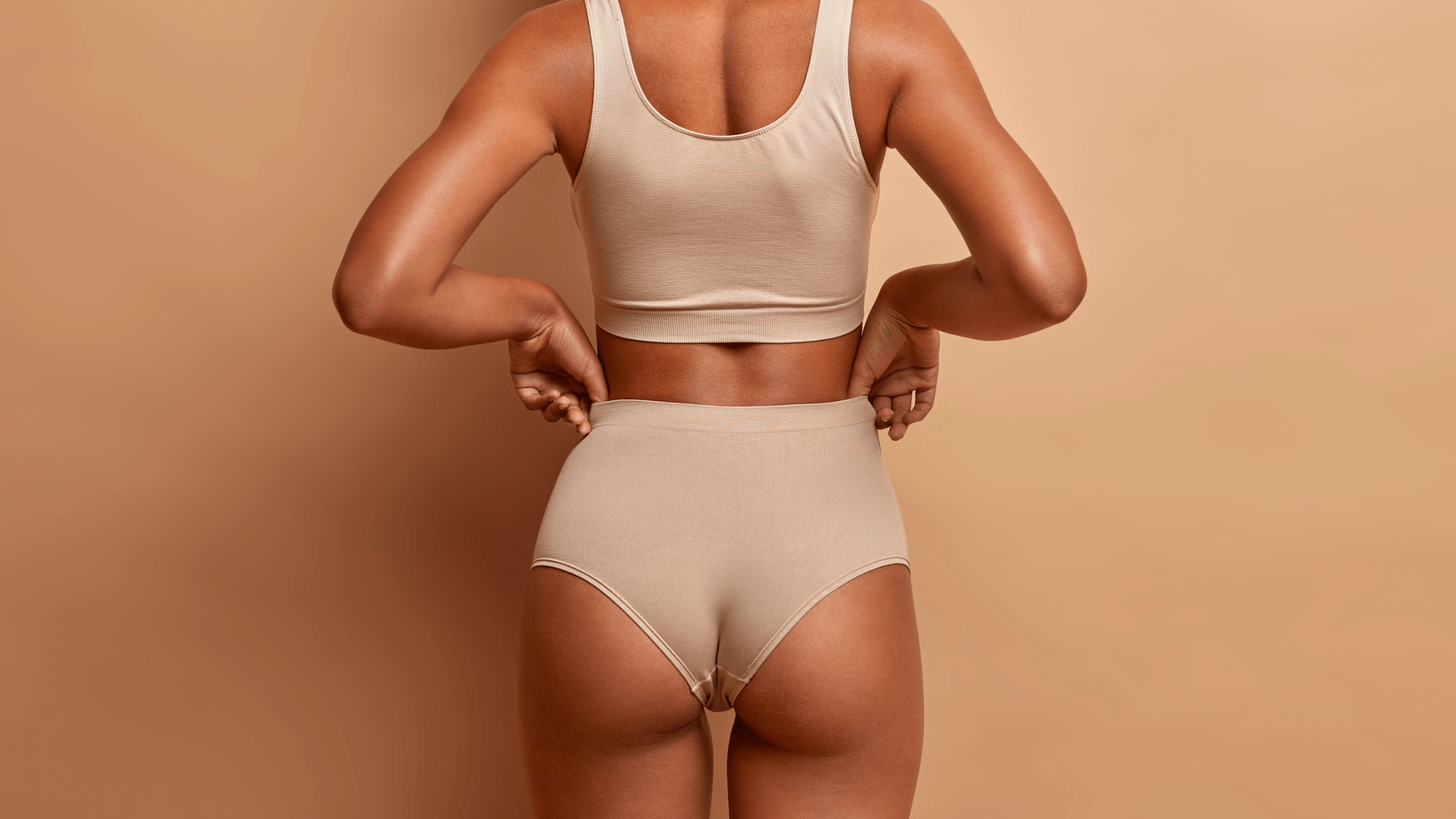 Pregnancy, childbirth, weight changes, genetics, and aging can all have devastating effects on our bodies, negatively impacting a once youthful silhouette. At Andre Marshall Plastic Surgery in Beverly Hills, CA, double board-certified plastic surgeon Dr. Andre Marshall will work with you to regain your figure utilizing the latest liposuction technology, including the Brazilian butt lift (BBL).
What is a Brazilian butt lift (BBL)?
The BBL has increased in popularity among men and women who seek cosmetic improvements for their ever-changing bodies. The BBL is a body contouring surgery that utilizes liposuction technology to remove fat pockets from specific areas of the body, which are purified and then transferred to the hips and buttocks to provide a shapelier, attractive figure. At Andre Marshall Plastic Surgery, patients can achieve their desired results through a customized BBL treatment plan.
What are the benefits of BBL?
Unlike many traditional butt lift procedures, the BBL does not use implants to augment the patient's lower body. The patient's own fat cells are transferred from specific body regions, including the abdomen, thighs, pubic area, or bac,k to the buttocks. This treatment process provides multiple benefits, including:
Slimming the waist and abdomen

Providing lift and volume to the buttocks

Lower risk for rejection or adverse health reactions compared to implants

Fast cosmetic results

Quicker healing time
Will BBL get rid of my hip dips?
Hip dips are natural indentations on the outer thighs just under the hip bones where the leg bone and pelvic bone meet. In most cases, hip dips are caused by genetics and are viewed as normal aspects of human anatomy. However, some individuals may not enjoy their hip dips and would like to reduce their appearance. BBL can minimize hip dips by filling the indentations with transferred fat. Dr. Marshall will perform a detailed assessment of your hips to see if a BBL can help provide the results you seek.
Am I an ideal candidate for a BBL?
Individuals are excellent candidates for BBLs if they meet certain criteria, including:
Being at an average, healthy weight

Looking for a butt lift without the use of implants

Having realistic body-contouring goals

Are not pregnant and do not want to become pregnant in the near future
Each patient will have a personalized treatment plan based on their goals and medical history. Dr. Marshall will help determine if a BBL is right and safe for you.
What is the BBL treatment process like?
A BBL is an outpatient procedure that takes approximately 2 – 3 hours to complete and uses general anesthesia. Once the patient is unconscious, liposuction technology is used to extract fat cells from specific target areas. Once the fat cells are purified and prepped for injection, they are transferred to the buttocks and hips. Fat cells are injected layer by layer, each receiving gentle massage to create an even surface and texture. This process is repeated numerous times until the patient's goals are met. Once the effects of the anesthesia wear off, the patient can return home for recovery.
Is there a recovery period after a BBL?
Patients should expect some temporary swelling, bruising, and tenderness at the injection sites, which resolves within a few days. For the first six weeks, patients should avoid placing excessive weight on their buttocks to optimize healing and results. Dr. Marshall sends each patient home with incisional care instructions to minimize the risk of infection, scarring, or other complications.
How long will it take to notice the results?
Once the swelling and bruising subside, patients may notice the first signs of their results within a couple of weeks. Most patients can see their optimal results approximately three months after BBL.
How long will BBL results last?
Since the body naturally absorbs fat, patients should expect some shrinkage in their results. However, BBL results can last for years if patients adhere to their recovery instructions and manage a healthy lifestyle. Patients who get pregnant or experience a dramatic increase in their body weight may compromise their BBL results.
Learn more about BBL in Beverly Hills, CA
If you reside near Beverly Hills, CA, and would like to improve your figure without the hassle of implants, contact our team at Andre Marshall Plastic Surgery to schedule a Brazillian butt lift consultation. Dr. Andre Marshall can help you achieve your goals and develop a customized BBL treatment plan that is right for you.